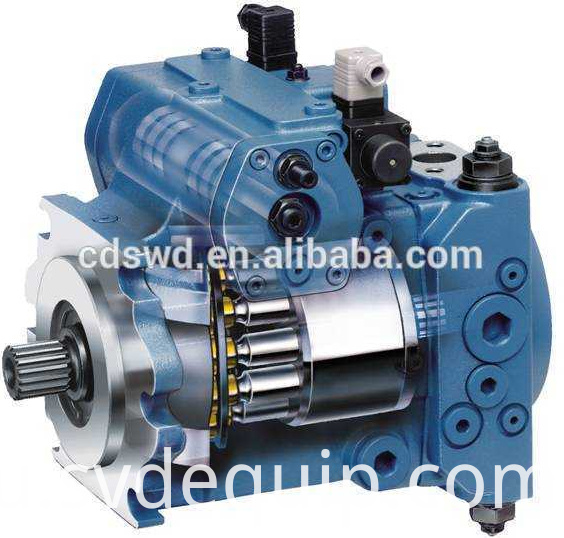 Application:
Caramic Machinery Aluminum Die casting Machinery ,Metallurgy Machinery ,Chemical Machinery , plastic Making Machinery ,Construction Machinery
A4VSO series Features:
1. Power control with hyperbolic characteristic
2. The power control varies the pump displacement, dependent on output pressure in such a manner, that a specified drive
power at constant speed cannot be exceeded.
3. Power settings from min. to max. with one spring
4. Supplementary functions in a modular system, eg:
(1) hydraulic remote control
(2) pressure control
(3) flow control
(4) hydraulic stroke limiter
(5) mechanical stroke limiter
(6) hydraulic two-point control
(7) electric control of pilot pressure
since the company's establishment our products are famous for good-qualityand profession.The advantages as follows: